MISSION: Working with the poor of the Americas, providing help and hope while relieving suffering through health, housing and education.
Welcome To Grace The Americas!
Grace the Americas is a 501(c)(3) non-profit organization run by dedicated volunteers. We are a charity driven by people like you - busy with families, school, careers, and other personal and professional involvements. We are united in our mission to help the poor in Latin America from having witnessed or heard first hand of the oppressive poverty. Now many of us have chosen to make time in our lives to work with Grace the Americas. We are all involved in different ways, from going on Brigades, collecting and making donations within our communities and helping to run the organization -- to packing supplies or soliciting others in our communities to donate medical equipment, supplies, etc. Learn more about our initiatives and consider sharing some of your most valuable resource - time. In doing so, you will be providing help and hope for the poor and the personal rewards will be immeasurable.
Volunteer
New! Read the thoughts and experiences of our volunteers on our updated blog. Head over to our news and events page to see it in action.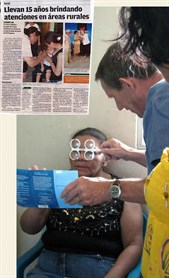 What if the village you lived in was so poor that the children had to fetch drinking water every day, jobs were few and far between, and no one in the family had ever been under a doctor's care? Volunteer with Grace the Americas. Help relieve some of the pain and suffering that the very poor deal with every day. Leave behind a chance for a child to go to school, an opportunity for a family to live in a home sheltered from the rain, and access to quality medical care that means infections do not do lifelong damage or worse, result in untimely death.

When you offer help and hope to the poor of Latin America, you will earn a rewarding sense of accomplishment and memories to last you a lifetime.


LEARN MORE ABOUT HOW TO VOLUNTEER >>
Donate
Here's a novel idea...donate where it gives YOU the greatest happiness and sense of fulfillment! Education is the key to the future and if keeping a poor child in school pleases YOU, then direct your donation in that direction.
A donation to the medical & dental brigades insures teams reach the poor every year. And if the thought of having a role in relieving the pain of dental disease or arresting a severe infection in its tracks brings a smile to YOUR face, this is where you should donate. Grace the Americas has numerous endeavors to help the poor of Latin America pick the one that gives YOU the greatest solace. 

As a volunteer driven organization, we have little if any overhead. Wherever you choose to direct your donation with Grace the Americas, you should know that nearly every penny will go toward making a difference for the poor.
LEARN MORE ABOUT HOW TO DONATE >>

NEWS & EVENTS

See how anyone can make a difference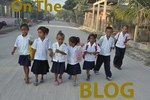 Scholarhip Update on the Blog